Here at Web Gnomes, we stay on top of the ever-changing world of Internet Marketing so you don't have to. We enjoy learning new tricks of the trade and putting them to practice in the work that we do for our esteemed clients. Here is some of the most helpful Internet marketing info we came across this week:
I included this article about link building and generally about getting started with SEO, because it is so refreshing to read about SEO from somebody who is new in the field. I believe we can learn a lot from people who are just getting their feet wet, and who have an unbiased view of the SEO world.
David Samad includes some great tips for link building and reminds us that it is hard.
But he also suggests some resources for SEOs who are just starting out:
Last week, our whole Gnome Likes was devoted to the news of Google+ Local, and its replacement of Google Places.
Well, more information is still coming. I like articles that have very specific and actionable steps to follow. This post by Ashley Bennett has this quality.
Here are her tips:
Claim your Google+ if you have not already done so
Maintain accurate information about your business
Use local keywords
Communicate with customers on Google+
Encourage positive reviews from your customers
Link your Google+ to your website and tell your customers about it
All common sense suggestions, but isn't it amazing how often we discover the obvious…
One of the top articles in the SEO world this week was a guest post on SEOmoz by our very own Steve Webb.
In this mammoth of an article, he describes in detail the process we go through when providing our SEO Audit services. So if you've been wondering what we do, here you go!
Also, consider testing out our free SEO audit to get a sample of the type of information we provide.
The Penguin update is still newsworthy. Here is a fun illustration for your enjoyment: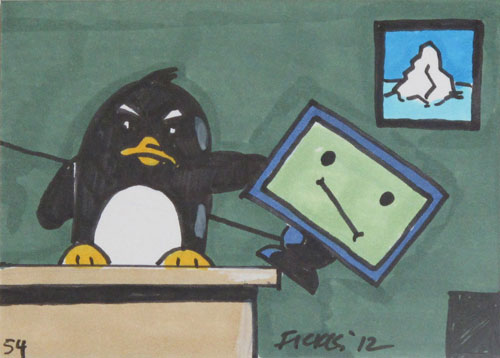 Penguin Update graphic by SEOBook.com
Happy Saturday and enjoy the rest of your weekend!